HAI Group Online Training offers deeply comprehensive and highly affordable professional development and certification programs for housing professionals. We consistently update our offerings to address both compliance needs and critical developments in public and affordable housing.
Whether we're introducing changes to our Public Housing Management certification brought about by the Housing Opportunity Through Modernization Act (HOTMA), developing new resources on how to prevent hoarding, or expanding our cybersecurity offerings to meet emerging threats, HAI Group Online Training provides the most relevant, current education for the future of housing.
Public Housing Management (PHM) Certification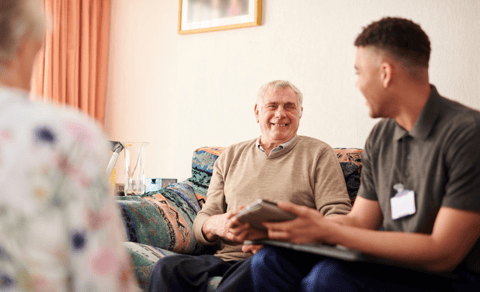 Professionals who complete this 32-hour certification will acquire a detailed understanding of public housing management. This foundational course explores the roles and structure of public housing organizations; the laws that shaped public and affordable housing; the relationships of various entities; HUD requirements for fair housing; factors of eligibility; tenant selection and wait list management; rent calculation; the occupancy cycle; resident relations strategies; the Family Self-Sufficiency Program and strategies for economic self-sufficiency; accounting requirements and budget management; and the Public Housing Assessment System.
The HAI Group Online Training PHM certification course, produced in partnership with Nan McKay, has been updated with new HOTMA regulations–including key changes to rules regarding asset limitation and program eligibility; new income exclusions; updates to how foster adults and children are considered; annual and interim income reexaminations; medical deductions; adjustments for inflation; updates to forms and handbooks, and more.
HOTMA goes into effect on Jan. 1, 2025. According to HUD, these changes will affect "nearly every participant in federally assisted housing programs."

As always, HAI Group Online Training subscribers save on the cost of this training, and enjoy many other valuable features, including the ability to assign trainings and track employee progress. We pride ourselves on exclusive, high-quality content and exceptional customer service. Now is a great time to subscribe–we'll be rolling out the all-new Nan McKay NSPIRE for Public Housing Certification course later this year. Follow us for updates, and visit our training portal to learn more.
DISCLOSURES
HAI Group® is a trademark for the property and casualty insurance operations of Housing Authority Risk Retention Group, Inc. All products and services are written or provided by subsidiaries or affiliates of Housing Authority Risk Retention Group, Inc. Products or services may not be available in all jurisdictions. Certain property and casualty coverage may be provided by a risk retention group or a surplus lines insurer or by a third party. Risk retention groups and surplus lines insurers do not participate in state guaranty funds and their insureds are not protected by such funds. For a complete list of HAI Group companies, visit www.housingcenter.com.