A New Normal
When it comes to business continuity planning, companies pride themselves on preparing successful outcomes despite the worst-case scenarios. However, not many companies could have prepared themselves for the effects of a global pandemic. Furthermore, planning for a world after a global pandemic was pretty much unheard of. The year 2022 was uncharted territory. New ways of working, evolving industry demands and challenges, and soaring customer expectations created a new normal that many could have never anticipated.
Learning to operate efficiently and effectively in this new normal was how HAI Group approached 2022.
As we approached the end of our current Five-Year Strategic Plan, we paid extra attention towards the progression against our metrics and ended 2022 on a high note. We met or exceeded all four of our Enterprise metrics. We accomplished our customer service objective; we achieved our AM Best Financial Strength Rating (FSR) goal; we exceeded our Top Line Revenue figures; and we surpassed the number of units we aimed to provide products and/or services to.
However, this was no easy feat given the challenging macroeconomic conditions that existed in 2022. These conditions put continued pressure on the need to preserve and expand the nationwide housing stock.
Diving deeper into the financials of the year is quite impressive. Despite these macroeconomic headwinds— including inflation, investment volatility, the recession, and more—the HAI Group family of companies performed well. Collectively, HAI Group companies posted an income of $54 million. Asset growth was 6.5 percent (totaling more than $825 million), topline revenue was $228.3 million, and total surplus growth was 4.4 percent (bringing us to $455 million). Being able to sustain and grow during challenging times allows HAI Group to continue to be the insurer of choice in the affordable housing arena.
This strong performance in 2022 allowed HAI Group to put these successes right back into the hands of our members. We declared $15.5 million in policyholder dividends, returning value directly to our membership. We also committed $2 million towards the Loss Prevention Fund and $120,000 to educational scholarships for residents of our member housing authorities.
The transition back into a hybrid work environment allowed our employees to focus on enhancing collaboration, finding new ways to deliver top-tier customer service, and reinvigorating the natural camaraderie in our office. The work that everyone put in was celebrated as our employees voted HAI Group a Top Workplace in Connecticut for the third year in a row. We also received national awards for the following:
Employee Appreciation

Diversity, Equity, and Inclusion Practices

Financial Services

Leadership

Compensation and Benefits
It's safe to say that we successfully navigated the challenges and opportunities that arose from the new normal. These successes were made possible because of our commitment to our membership and the dedication and support that our employees receive from our board of directors and committee members.
The strength of our partnership with our board and committee members is unmatched and allows us to maintain our focus on the mission of HAI Group—relentlessly committed to providing reliable insurance solutions, products, and services to the affordable housing community in a manner that exceeds expectations. No matter what changes come our way, we will never lose sight of our mission. We will work together, adapt, and collaborate to ensure we are there for our members. No matter what normal looks like.

Letter from Ed Hinojosa
Chairman of the Board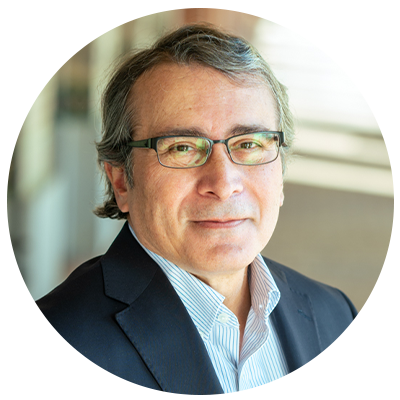 As I sit down to write this letter, I can't help but think what an apt theme the new normal is for 2022. With the pandemic largely under control, we saw a gradual acceptance of new best practices ushered in by the crisis, as well as a welcome return to so many things that make working in the housing industry worthwhile.
Like those of us on the front lines of the industry, HAI Group employees persevered through tough times by remaining committed to our shared goal of promoting, protecting, and preserving affordable housing. The staff came together like never before to support one another and our membership, for which I am deeply grateful.
Speaking of tough times, the pandemic had at least one positive outcome for our industry: it underscored the need for affordable housing, especially in our cities. With public perception tipped in our favor, I am hopeful we will see fewer barriers to development in our immediate future.
As encouraging as community acceptance of affordable housing is, the funding environment remains challenging. With so much at stake, it's comforting to have a solid partner in HAI Group. Ed Malaspina and his executive team not only understand insurance, but they also understand our industry. As such, they and their dedicated staff continue to provide us with products and risk management guidance tailored to our membership, even as we navigate unprecedented change. I know members appreciate the consistency of HAI Group's services and the ease of doing business with a team that truly understands the challenges we face.
As my final term as board chair comes to a close, I want to extend my sincere thanks to Ed Malaspina and his executive team, not only for their commitment to me over my three-year term as your chair, but also to the 35-year partnership our membership has enjoyed with HAI Group.
I'd also like to recognize Ed for his commitment to creating a culture where employees thrive. Driving revenue and customer loyalty is critical for any insurance company, but Ed takes it a step further by ensuring that HAI Group is a place where people are proud to work. This dedication to culture has led to a Top Places to Work award for HAI Group for a third consecutive year. The recognition will not only help ensure that exceptional talent remains at HAI Group, but also that the company will be able to recruit top talent as it grows. There's no better way to ensure that HAI Group will continue to exceed member expectations.
I want to recognize HAI Group employees once again for their dedication; each and every one of you should be proud of your contributions to the success of the company, our industry, and most important, to the millions of Americans who benefit from having a safe, decent, and affordable place to call home. After three years as your board chair (the additional year enabled me to provide consistency through the pandemic), I am pleased to pass the reins to Scott Bertrand. Thriving in a new environment requires thoughtful adaptation and a relentless commitment to the mission. I know Scott is up for the challenge, as are all of you.

The new normal is looking pretty good.


Letter from Ed Malaspina
President and Chief Executive Officer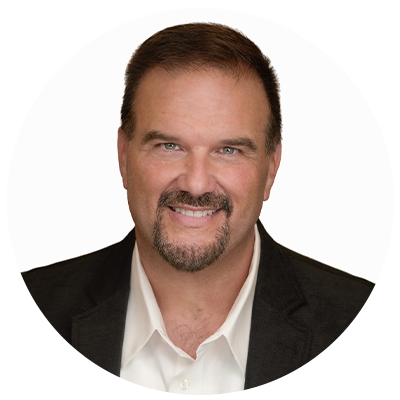 Teamwork. Collaboration. Customer service. Adapting. Caring. Change. A united front

. These are some of the phrases that come to mind when I reflect back on 2022. But as I write this letter, the feeling that overwhelms me is pride. I am extremely proud of our leadership, our governance, our employees, our membership, and the affordable housing industry as a whole. We have all adapted to this new normal—and are making the best out of it.
The year 2022 was the fourth year of our Five-Year Strategic Plan and included lofty company metrics for us to push ourselves and grow our business. The Executive Management Team and I established the goals in a manner that valued and appreciated the broad spectrum of those we serve. Our multi-faceted business encompasses the ever-changing needs of our members, regulators, business partners, rating agencies, and employees.
As we adapted to our new working environment and considered the impact COVID has had on all of us, it was imperative that we continued to protect what makes us unique—our culture. Our culture helped cushion the adverse effects of the pandemic; it is and always will be the foundation we were built on and drives how we do what we do.
In our strategic planning process, we never imagined exactly what a pandemic world would have looked like. But we pre-planned a variety of scenarios, utilized our business continuity planning, applied enterprise risk management best practices, and ultimately, we adapted. We made changes to processes and procedures to ensure that we were working and living in a way where our new normal was still true to who we are as an organization.
At HAI Group, we pride ourselves on being both customer-centric and employee-centric. Throughout the last 35-plus years, we've created a workplace that recognizes everyone for their talents and strengths, and we combine a passion for our work with a strong focus on our values, social responsibility, and health and wellness. So that is where we directed our focus.
After state and federal health officials updated their COVID guidance and we deemed it safe for our employees, we fully re-opened and welcomed our employees back into the office and safely brought back our core family-style events. Our "work hard, play hard" mentality helped keep our energy positive and our HAI Group spirit strong. From Employee Appreciation Day to Team-Building Day, our traditional Thanksgiving luncheon, to our annual holiday brunch and raffle, we know the importance of getting our teams together and cementing how much our leadership cares about its employees.
Our hard work in 2022 paid off. We were named a Top Workplace in Connecticut for the third consecutive year and met or exceeded all of the company metrics. Everyone played a significant role in developing solutions and achieving these results, from our board of directors to all our committee members to our employees and business partners.
Despite the constant changes we faced in 2022, we were a united front and ultimately grew and prospered together.

Housing Authority Risk Retention Group, Inc. (HARRG)
HARRG provides liability insurance to public housing authorities. Available coverages include general liability, public officials' errors and omissions, employment practices, law enforcement, lead-based paint, employee benefit, auto, hired and non-owned auto, mold, and terrorism. HARRG is owned by the members it insures. HARRG is a nonprofit, tax-exempt captive mutual risk retention group operating under the Federal Risk Retention Act, licensed and domiciled in Vermont. HARRG began operation on June 1, 1987, and was incorporated on March 20, 1987.
Housing Authority Property Insurance, A Mutual Company (HAPI)
HAPI is a licensed insurer and reinsurer providing commercial property and liability insurance coverage to public housing authorities. Available coverages include property, inland marine, equipment breakdown, auto liability, physical damage, fidelity, crime, liability, and terrorism. HAPI is owned by the members it insures. HAPI is a traditional mutual insurer domiciled and licensed in Vermont. HAPI is licensed in 48 states and the
District of Columbia. HAPI began operation on August 1, 1988, as a mutual association captive. HAPI converted its charter in 2003 to a nonprofit, tax exempt, traditional mutual insurer and issues policies on a direct basis. HAPI was incorporated in Vermont on March 20, 1987.
Housing Enterprise Insurance Company, Inc. (HEIC)
HEIC is a licensed insurer providing commercial insurance and risk management programs to affordable housing providers. Available coverages include property, liability,
inland marine, hired and non-owned auto, equipment breakdown, and terrorism. HEIC is licensed in 48 states and the District of Columbia. The company is jointly owned by
HARRG and HAPI as a subsidiary. HEIC began operation in August, 2001, and converted its charter to a for-profit, admitted licensed stock insurer domiciled in Vermont on December 31, 2007. HEIC was originally formed as a sponsored captive insurer, Housing Enterprise Risk Services, Inc. (HERS), which was incorporated in Vermont on August 20, 2000.
Housing Specialty Insurance Company, Inc. (HSIC)
HSIC is an excess and surplus lines insurer that provides a non-traditional insurance program to public and affordable housing providers throughout the United States. The company is jointly owned by HARRG and HAPI as a subsidiary. HSIC is a for-profit property and casualty stock insurer domiciled in Vermont on January 15, 2014. HSIC was incorporated in Vermont on December 9, 2013.
Innovative Housing Insurance Company, Inc. (IHIC)
IHIC is a captive insurance company owned by HARRG. It engages in the business of insuring and reinsuring various types of risks. IHIC is licensed and domiciled in Vermont. IHIC began operation on November 1, 2015, and was incorporated in July 2015.
Housing Investment Group, Inc.
(HIG)
HIG is responsible for investing in opportunities that further the missions of HARRG and HAPI. HIG is a downstream, for-profit business serving as an investment holding company owned jointly by HARRG and HAPI. HIG owns two taxable subsidiaries: HAGL and HIS. The financials of for-profit ventures have been consolidated since January 1, 1996. HIG was incorporated in Delaware in June 1995.
Housing Telecommunications, Inc. (HTI)
HTI is responsible for delivering training and education programs via the internet. HTI began operations on December 28, 1995, and originally delivered services via satellite broadcast and converted to web-streaming technology. HTI is a nonprofit organization
incorporated in Connecticut in September 1993.
Housing Authority Insurance, Inc. (HAI)
HAI sponsors programs for its membership, including insurance and risk management programs, scholarship and internship programs, and charitable activities. HAI advocates and supports legislative and regulatory issues that help improve the public and affordable housing industries. HAI is a nonprofit association incorporated in 1987.
Public And Affordable Housing Research Corporation (PAHRC)
Our research center strives to be the nexus for current data and research on public and affordable housing. The research is used to support the efforts of affordable housing stakeholders and to enhance the quality of life for low-income families. PAHRC collects primary data from the industry and compiles data from a variety of secondary data sources. PAHRC generates industry-specific reports and frequently works in partnership with industry groups in support of its stakeholders. PAHRC is a nonprofit organization incorporated in Connecticut in March 2011.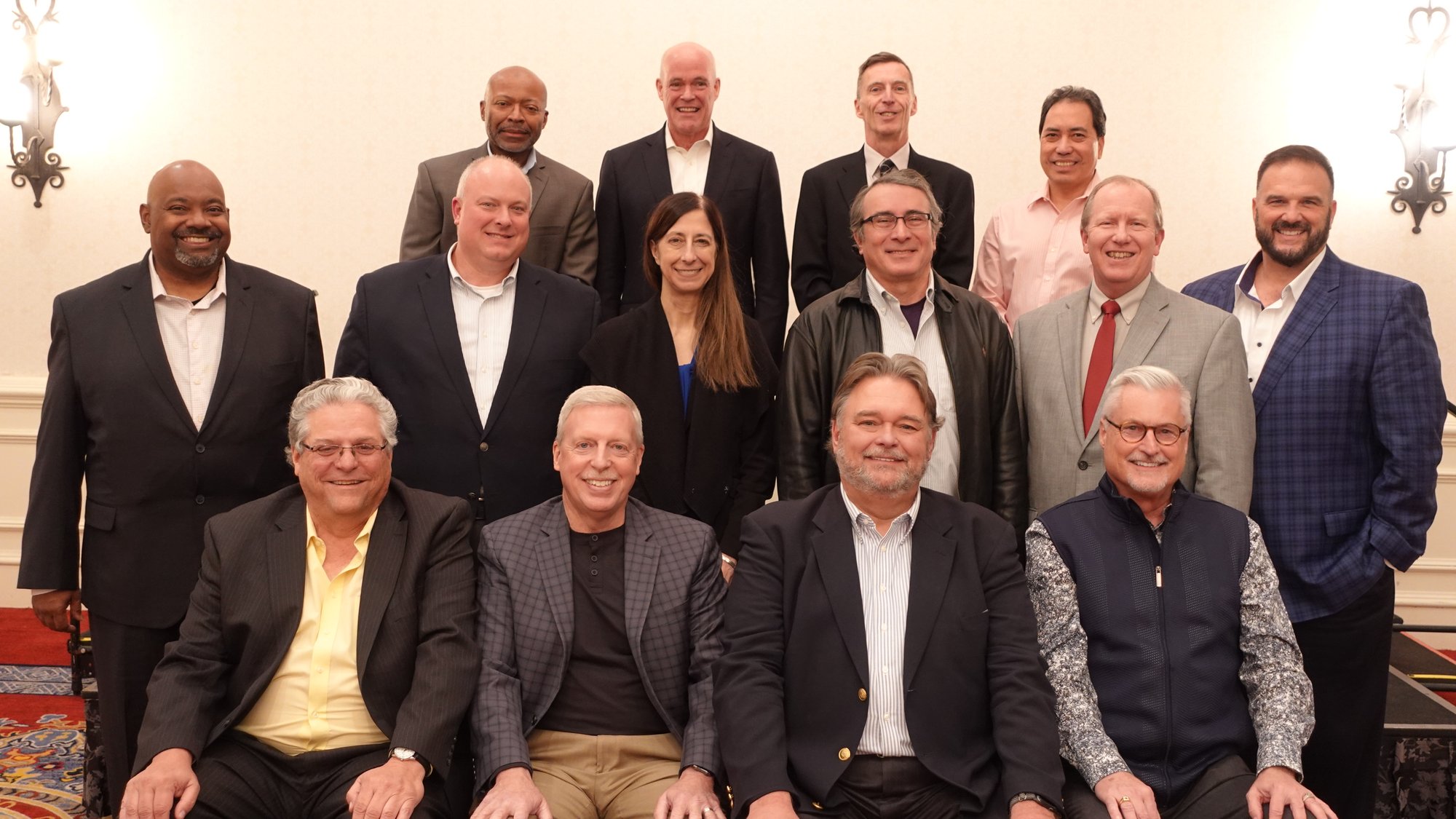 Back row (left to right):

Vince Pearson; Richard Browne; Scott Bertrand (Vice Chair); Fernando Aniban


Middle Row (left to right):

Jeffery Patterson; Russell Young; Mary Smith; Ed Hinojosa (Chair); Edwin Lowndes; Ed Malaspina


Front Row (left to right):

James DiPaolo; Douglas Dzema; Kevin Loso; Duane Hopkins


Not Pictured:

Jane Smith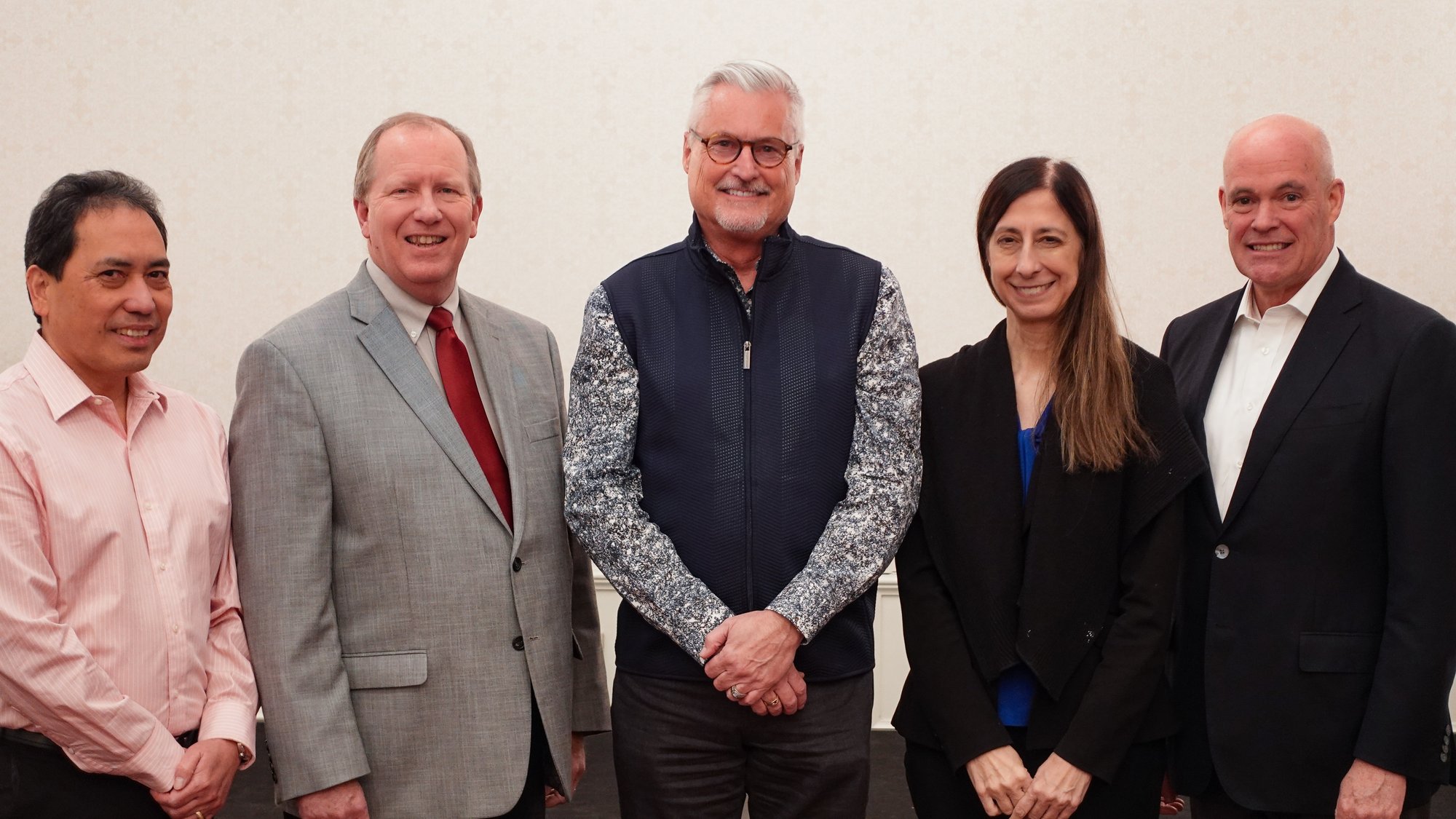 Audit Committee
Left to right: Fernando Aniban; Edwin Lowndes, Chair; Duane Hopkins; Mary Smith; Richard Browne
Not pictured: Jane Smith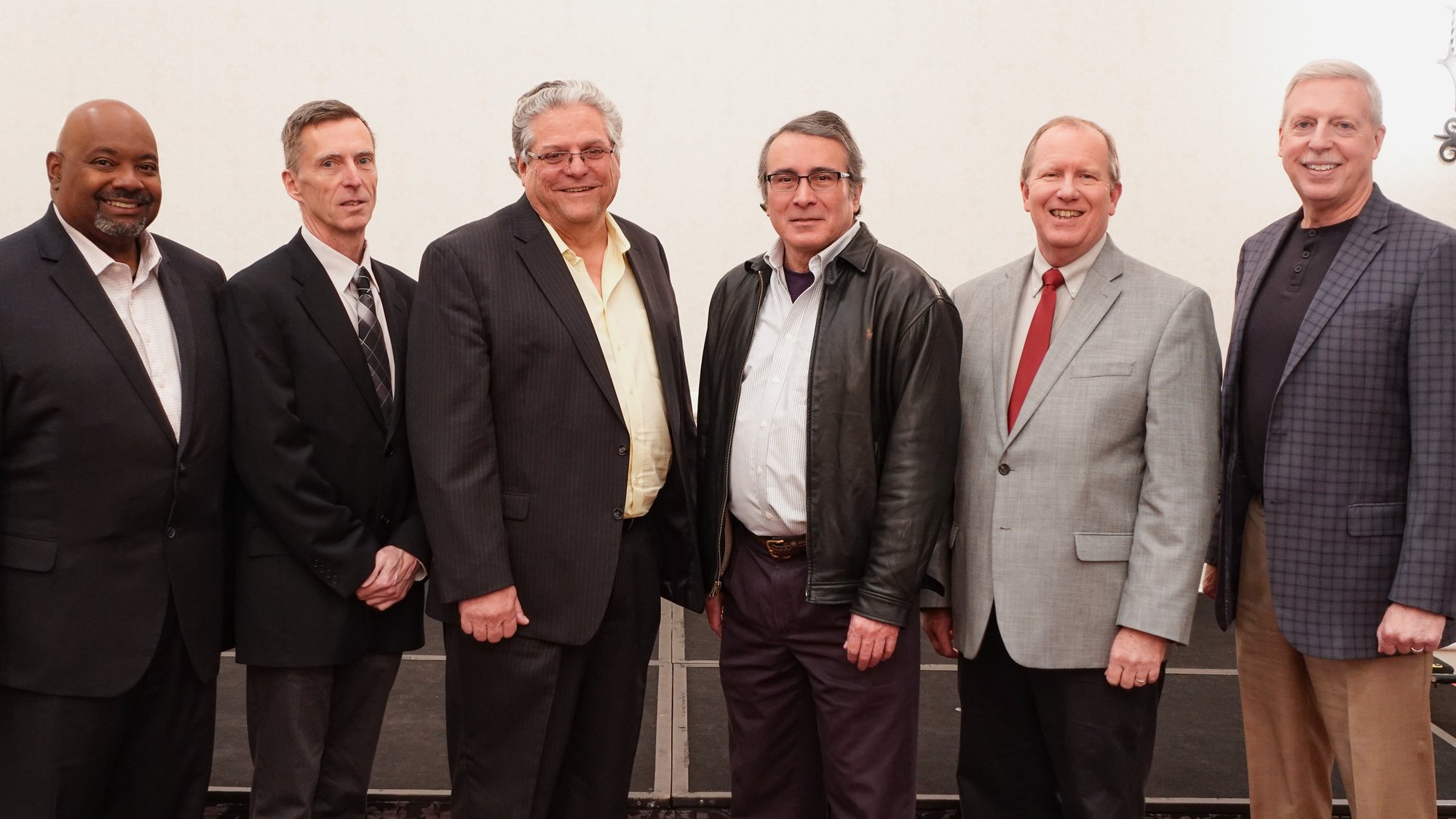 Compensation Committee
Left to right: Jeffery Patterson, Vice Chair; Scott Bertrand; James DiPaolo; Ed Hinojosa, Chair; Edwin Lowndes; Douglas Dzema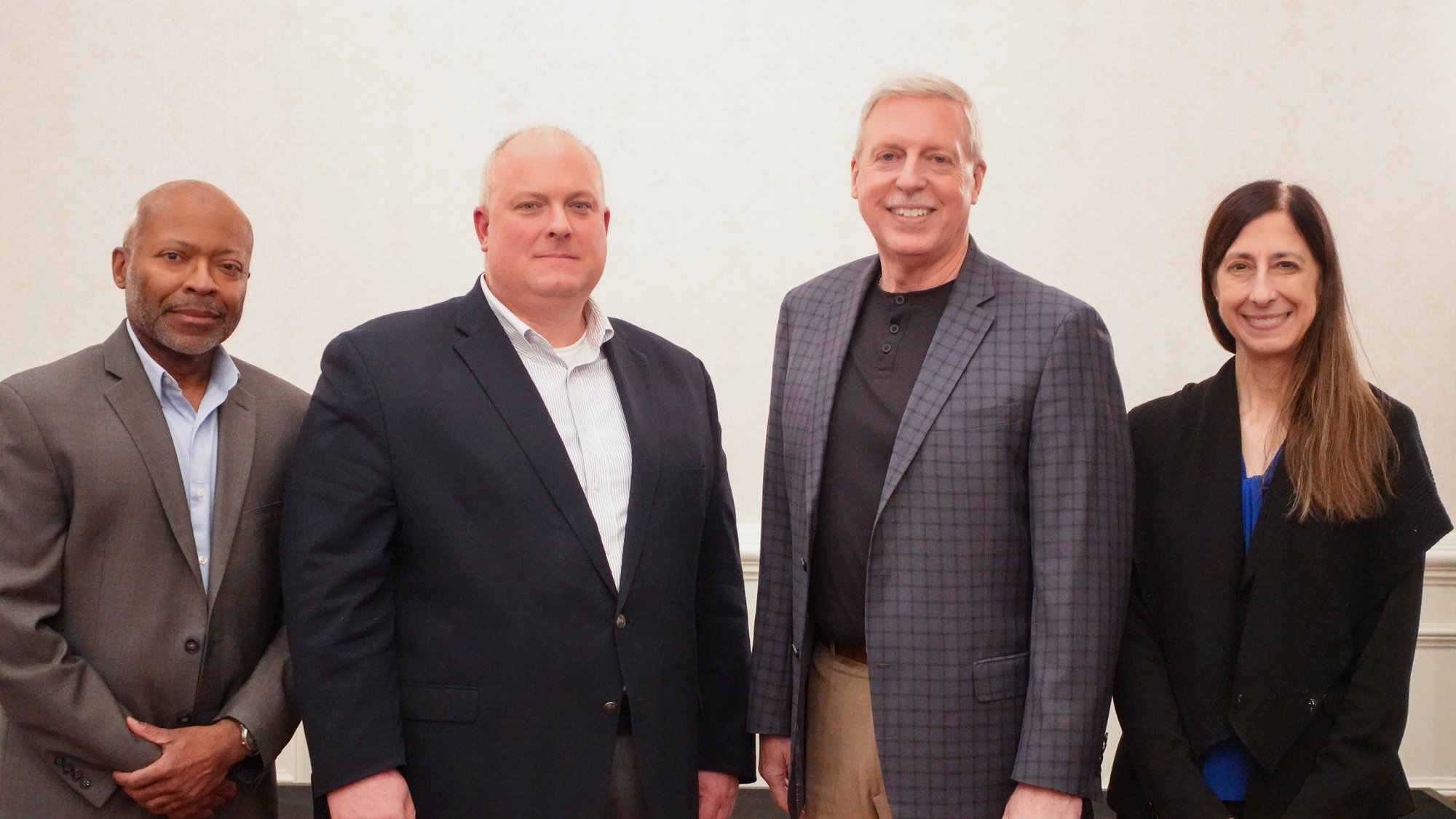 ERM Committee
Left to right: Vince Pearson; Russell Young, Vice Chair; Douglas Dzema, Chair; Mary Smith
Not pictured: Jane Smith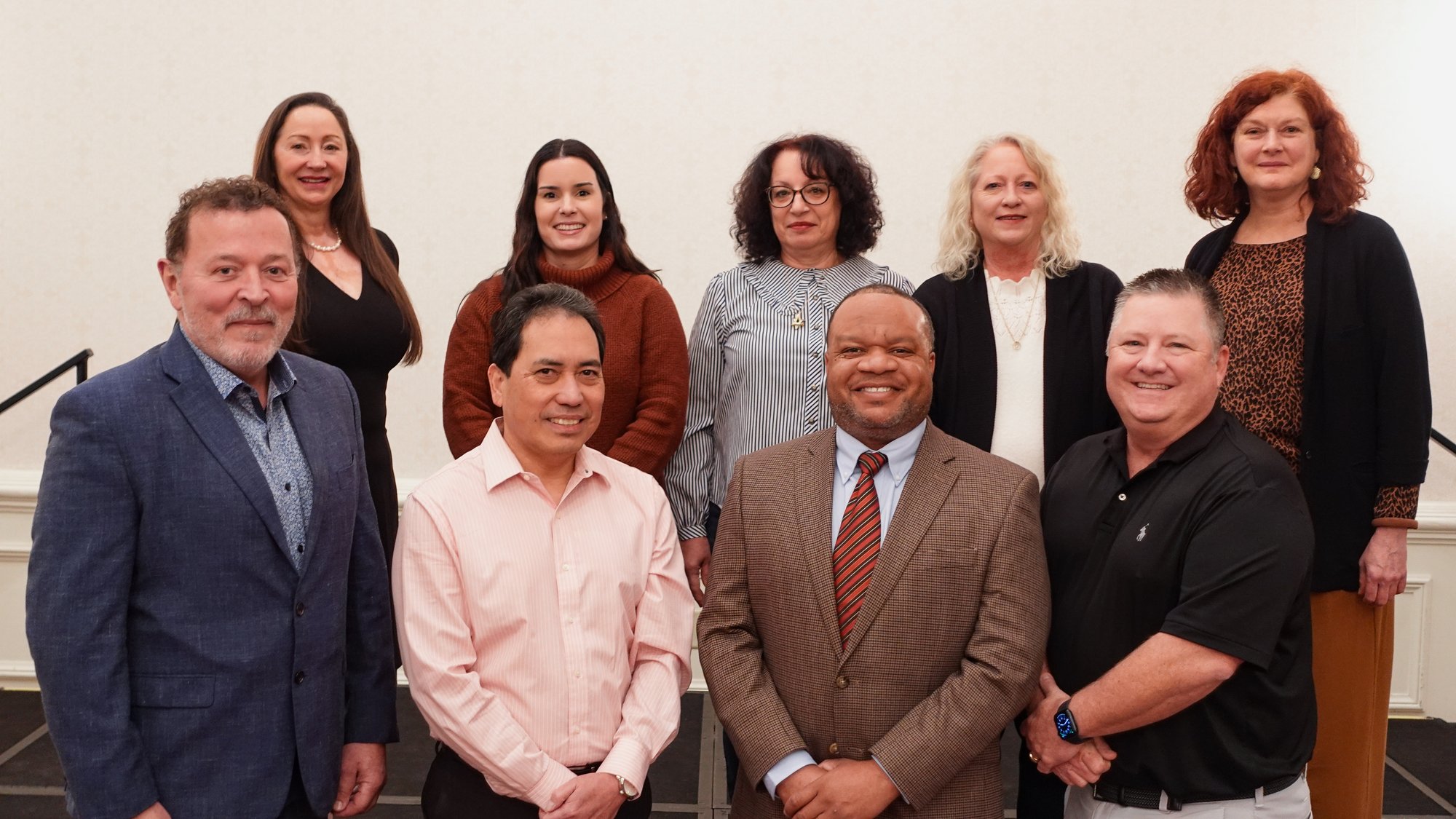 Finance Committee
Front row (left to right): Thomas Williamson; Fernando Aniban, Chair; Anthony Goodson Jr.; Thomas Henderson
Back row (left to right): Diana Fiedler; Andrea Joyal; Margarita Shif; Lisa Walters; Rebecca Bullock
Not pictured: Blake Farris; Duane Hopkins, Vice Chair; Raju Abraham; Richard Browne; Carlos Laboy-Diaz; Richard Dowe; Doug Fleming; Kimberly Gholson; Herman Hill; Anthony Johnson; Vernon Lawrence; Thomas Mackin; John Neeb; Carolyn Nichter; Mary Smith; Branden Underwood; Mary Zissimos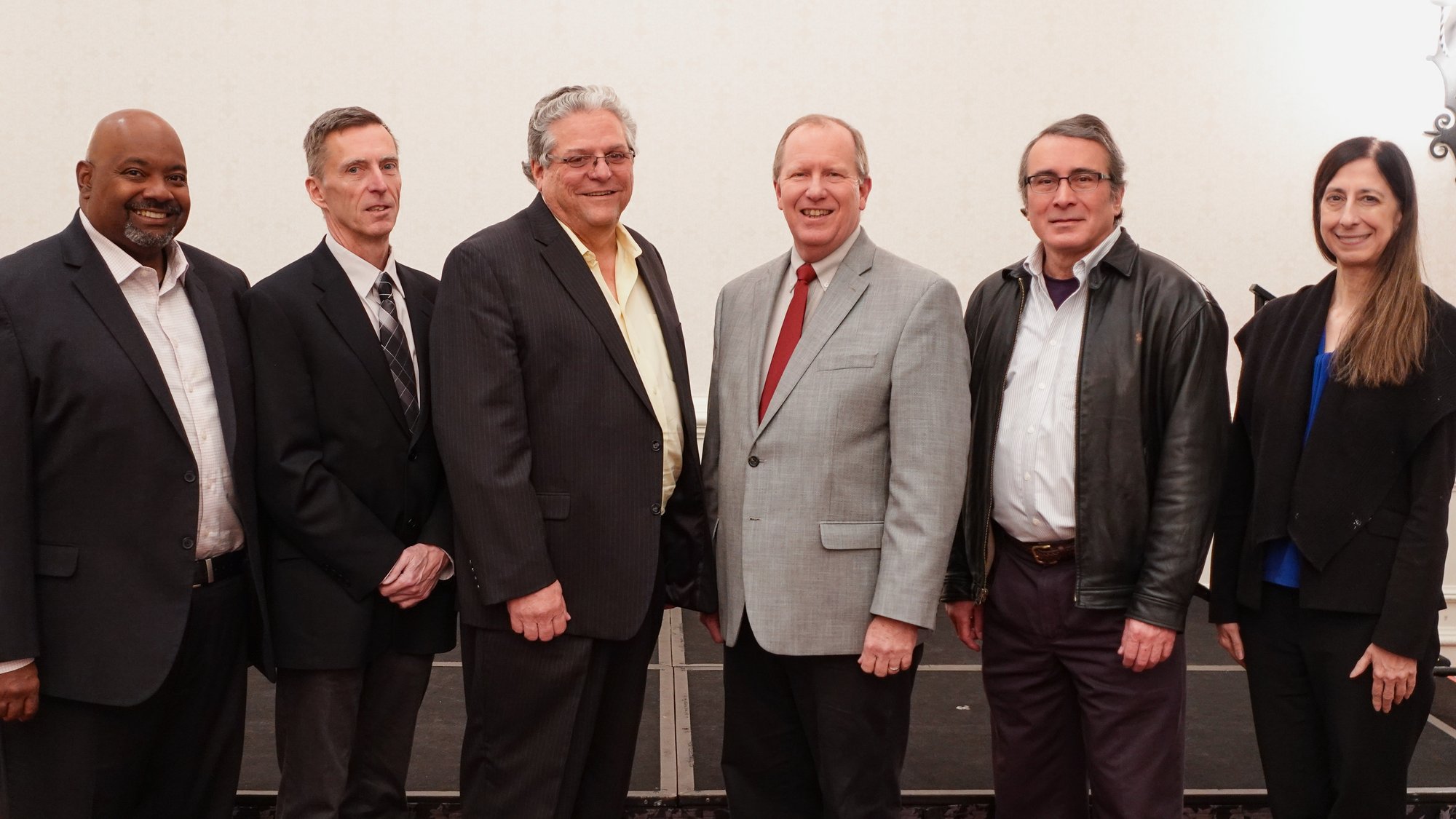 Governance Committee
Left to right: Jeffery Patterson; Scott Bertrand; James DiPaolo, Chair; Edwin Lowndes, Vice Chair; Ed Hinojosa; Mary Smith
Not pictured: Jane Smith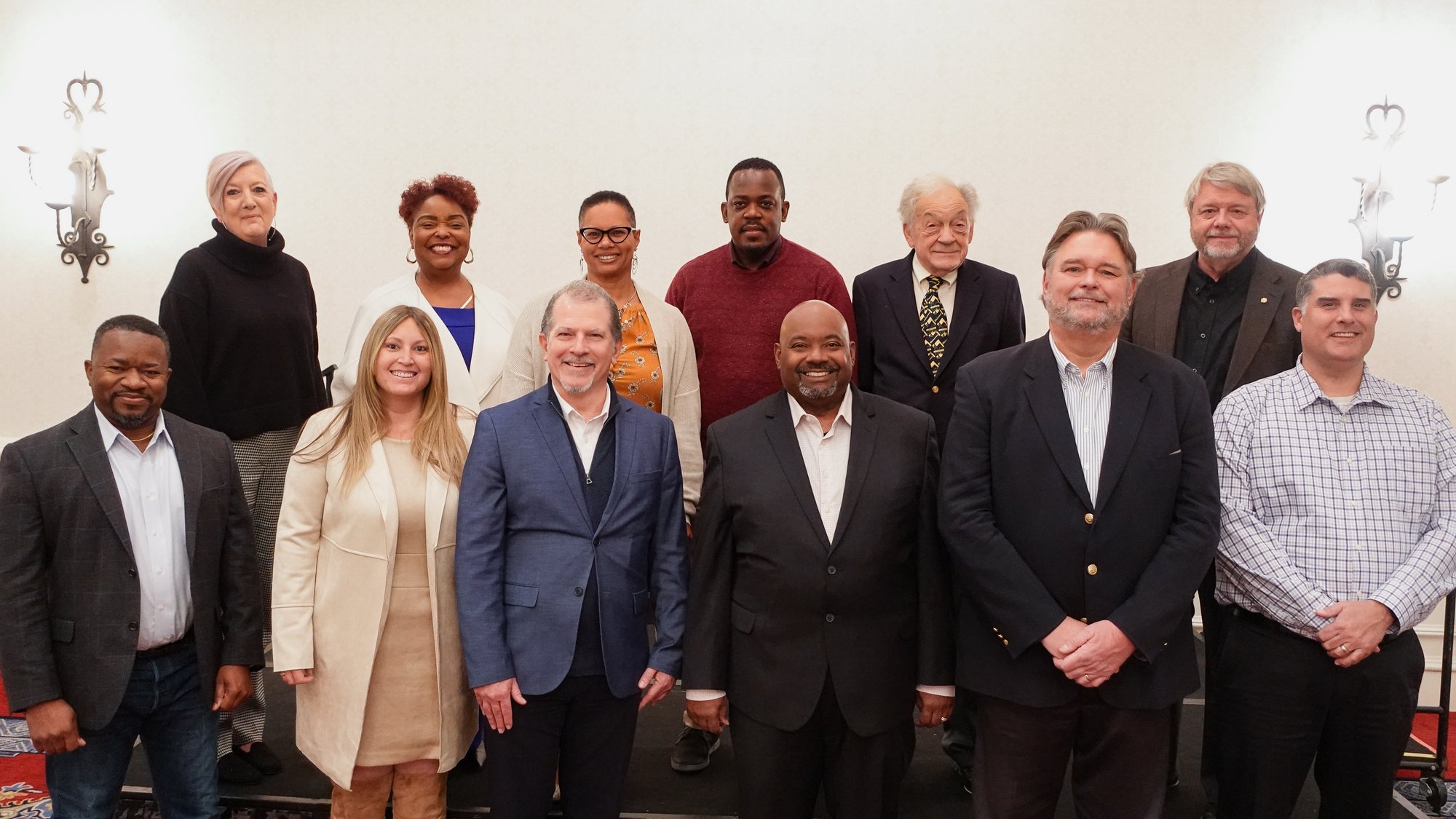 Insurance Solutions Committee
Front row (left to right): Darrin Toney; Alissa Italiano; Jeffery Wade; Jeffery Patterson, Vice Chair; Kevin Loso, Chair; Matt Mills
Back row (left to right): April Thompson; Gwen Burston; Malisha Pate; Orthneil Palmer; Dale Priester; Karl Opheim
Not pictured: Sadyhe Bradley; Damaris G. Carbone; Kenneth C. Christie; Trey George; Arthur Harbin; Shannell Hardwick; Stephanie Lovett; Michael McManaman; Taggert Medgaarden; Steven Sapp; Erica Snyder; Betsy Soto; Derick Steele; Danielle Thomas, Edq.; Gloria Wright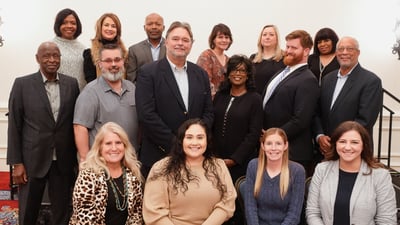 Sales, Marketing, and Research Committee
Front row (left to right): Liane Ward; Nataline Jindoian; Aubrey Coufal; Kaylin Nuss
Middle row (left to right): Edward Bland; Adam Ragsdale; Kevin Loso, Vice Chair; Earline Davis; Alex Boston; Rick Moore
Back row (left to right): Sharon Tolbert; Christi McNeil; Vince Pearson, Chair; Laura Ryan; Shari Riddick; Bonnie Latting
Not pictured: Lorenzo Bryant; Jalyn Clifford; Donald Emerson; Lesley Foxx; Tricia Henning; Evette Hester; Lori Hoppe; Blanca Macris; Regina Mills; Lisa Normandia; Shannon Oury; Cheyanne Spoto; Rick Whitworth
2022 Financial Statements